Two of the sisters Rai Sagar and Heather Johnston did the drop off for the 1231 women's committee charity drive.
Rose of Sharon provides support to young moms ranging in age from 14-29.
Justine Kobitowich- Nutrition & Resource Coordinator was the main contact and stated that they were currently in need of larger size diapers and other baby items like creams and formula. 
Deanne Kukulewich the executive director gave the ladies a tour of the facility and explained about the different services and programs they offer- from counselling and support to high school classes and life skills; such as nutrition and cooking. 
They have a program for the babies and young children while the moms are in the classes or receiving services.
They have a large number of volunteers that help with the donations that come in as well as a food pantry and clothing sections for the babies and moms.
They are very grateful for the donation that the members of 1231 put together!
In pictures-
Heather Johnston, Rai Sagar and Deanne Kukulewich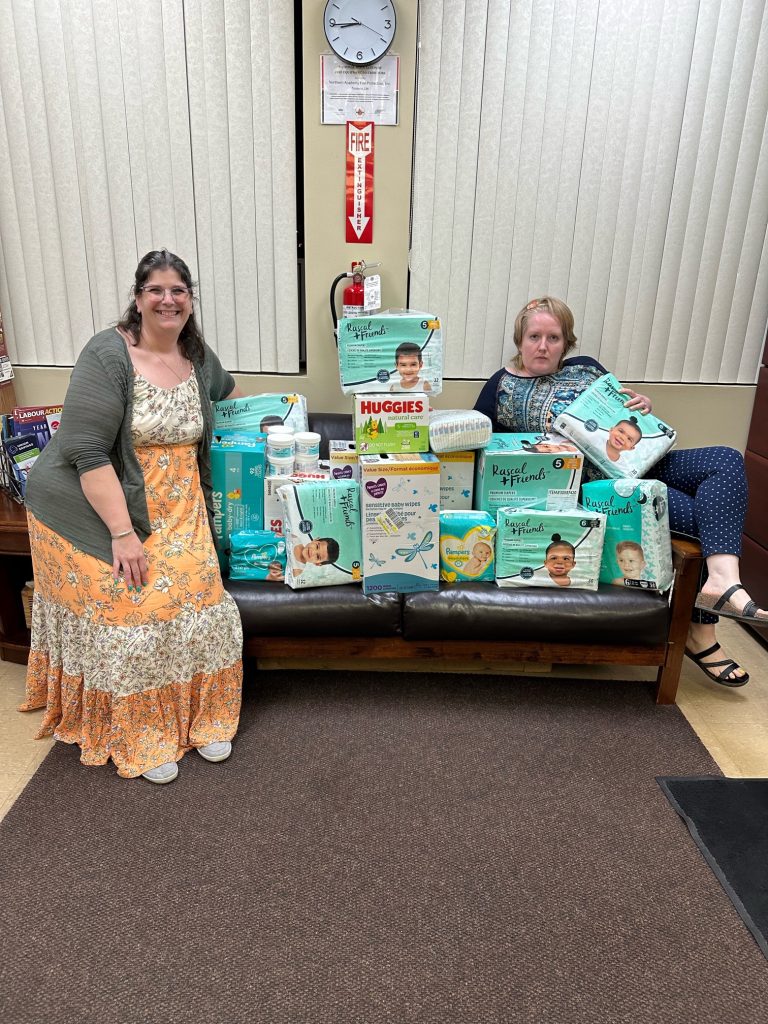 Heather Johnston and Jennifer Vuurman