International President Robert Martinez Jr's opening speech at the 40th Grand Lodge Convention in Las Vegas, aroused great enthusiasm and vigour amongst first time delegates of Local Lodge 1231, District 78. As one of the delegates said, "it was a transformative and groundbreaking educational and growth experience."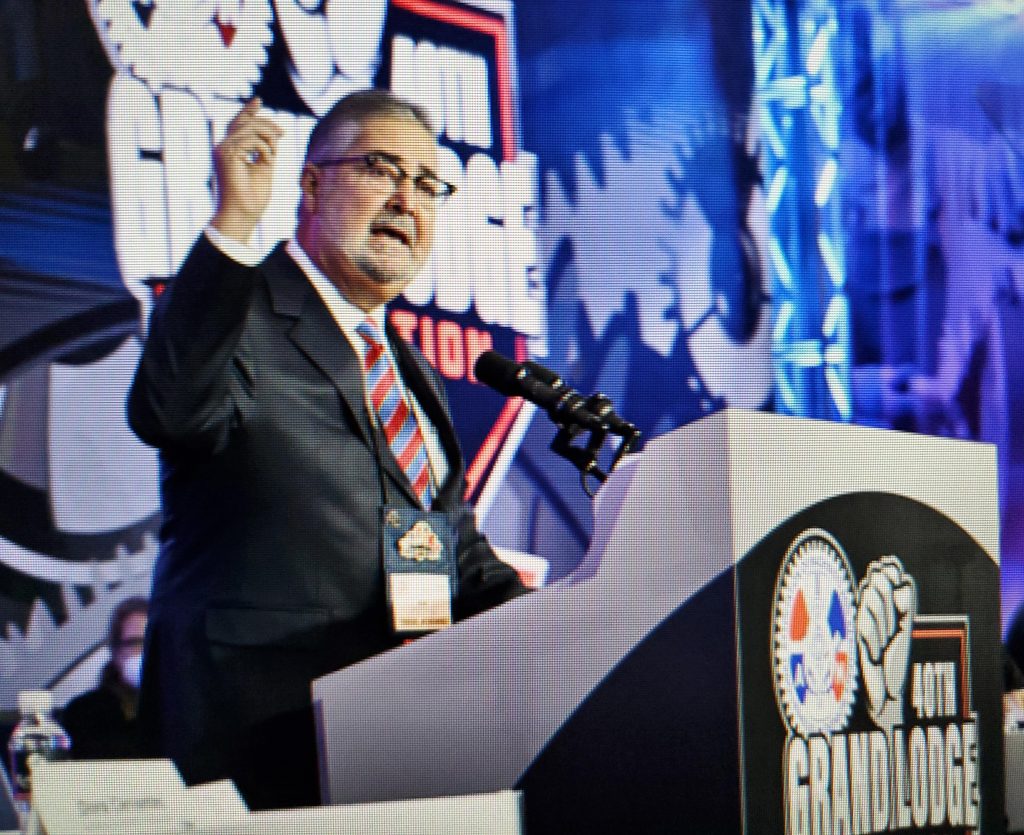 SPECIAL THANKS TO THE 2022 HOST COMMITTEE MEMBERS INCLUDING THE WESTERN TERRITORIES FOR MAKING AN EVENT OF THIS MAGNITUDE HAPPEN
The tireless work of the host committee members and the Western Territories members was commendable.
"THE MIDDLE CLASS BUILT THIS COUNTRY AND UNIONS BUILT THE MIDDLE CLASS" said President Joe Biden of the USA in his address to IAM delegates.
The President of the United States joined the 2022 Grand Lodge Convention via video. He expressed his sincere gratitude for IAM members and their pivotal role in the U.S economy.
U.S LABOR SECRETARY MARTY WALSH ADDRESSED THE 40TH IAM INTERNATIONAL CONVENTION
U.S Secretary of Labor was effusive in his praise of the IAM and their critical role in advancing worker rights. He reminded members of President Joe Biden's policies which have directly been responsible for improving the lives of working Americans and union members.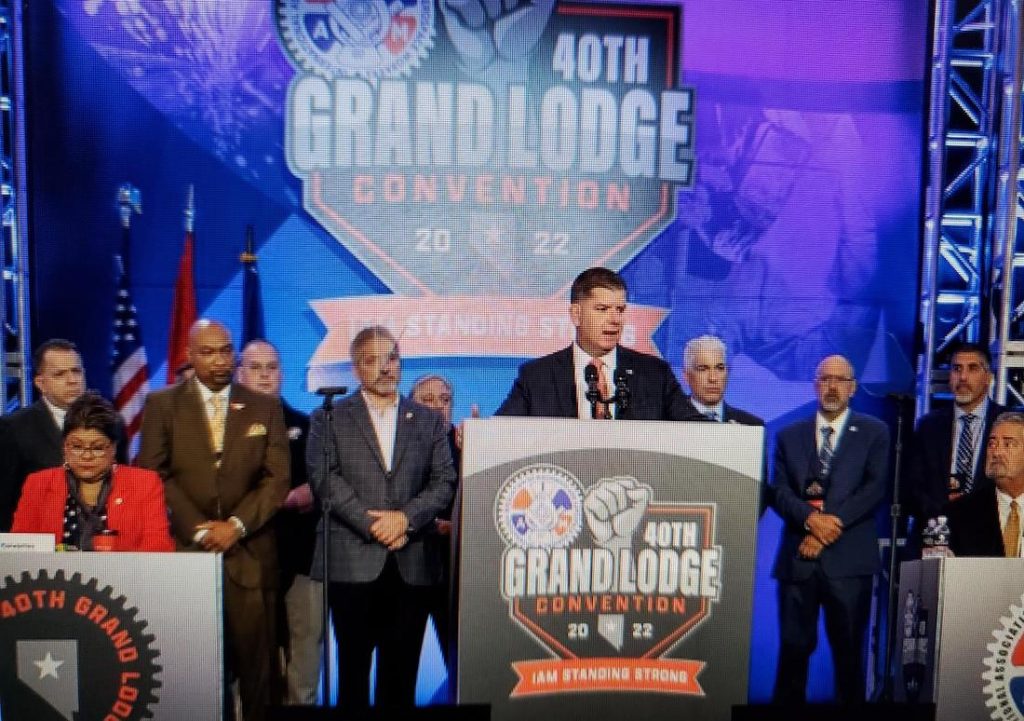 DELEGATES OF LOCAL LODGE 1231 WITH GENERAL SECRETARY TREASURER DORA CERVANTES
For the first time delegates to the IAM 40th Grand Lodge Convention held in Las Vegas, it was an unforgettable experience. As Secretary-Treasurer of Local Lodge 1231, Liza Thambaiah articulated, "we have learned so much and are excited to take this knowledge back to our members."
PHOTO GALLERY OF EVENTS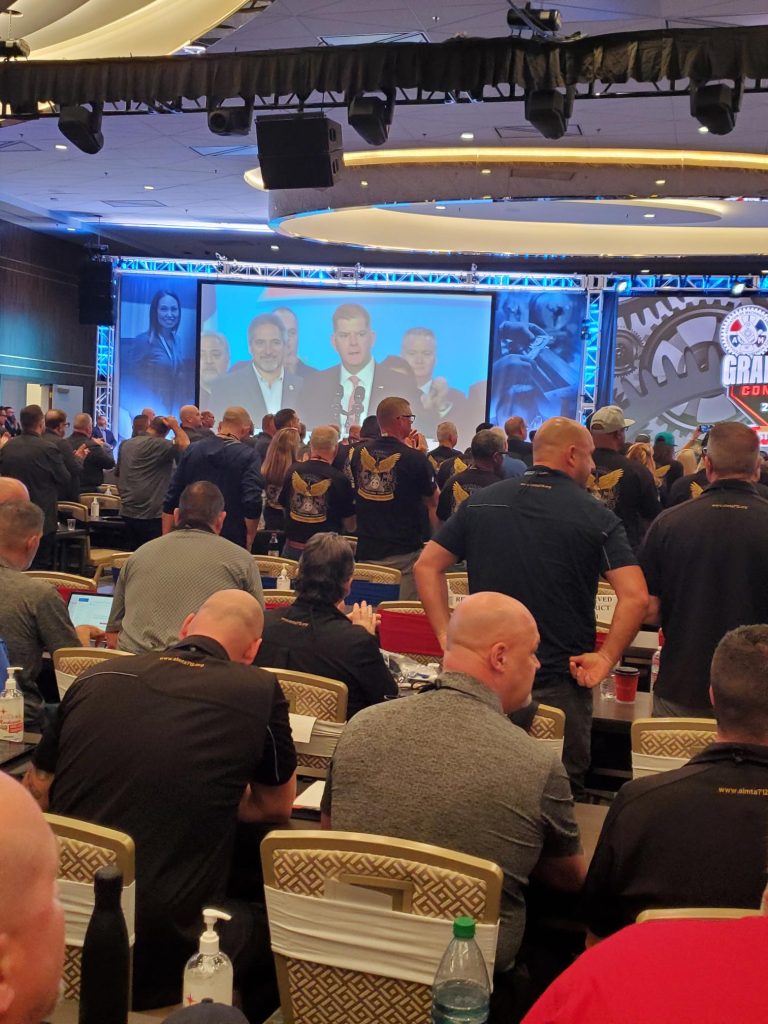 The Local Lodge 1231 delegates would like to thank its members, Business Representative Ralph Martin, District 78, organizers, executive board of the IAMAW and all those who made their presence at the 40th Grand Lodge Convention a possibility. They have come back "fired and wired" to share their knowledge with their union family. Together we will improve the lives of our members.
#IAM STANDING STRONG.