Labour Day and Unions in Canada
Labour day is considered a federal statutory holiday. The holiday celebrates workers and the labour union movement. Labour Day parades and picnics are often organized by unions. On that note, Local Lodge 1231 will be hosting their first Annual BBQ on Saturday, September 17th, 2022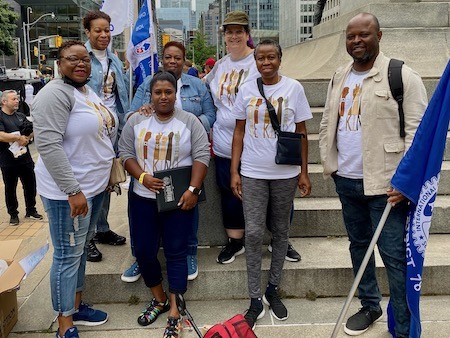 The first Monday in September has been an official holiday in Canada since 1894, and in the United States since 1892. But the origin of Labour Day came 20 years before that, when unions started holding parades and rallies in Toronto and Ottawa to celebrate the successful 1872 Toronto printers' strike – the original "fight for fairness" that won major changes including the decriminalization of unions in Canada.
Today, Labour Day marks the unofficial end to summer and the start of a new school year for children in Canada and the United States. It is a day of rest and, for unions and labour activists, a day to celebrate the accomplishments of the labour movement and the benefits of having a union at work.
But, as is the case with most holidays, the origins of Labour Day come from the struggles of working people and the demand for fairness. In this case, it was the movement to establish a nine-hour work day (the standard was a 12-hour work day and a six-day work week) and a strike by printers in Toronto in the spring of 1872 got that special day for all workers!!
HAPPY LABOUR DAY!!!